Our Restaurant
CONTACT INFO
Phone:
727-584-9240
Address:
12512 Starkey Rd
(Argosy Plaza)
Largo, FL 33773
Map
Welcome to Starkey Pizza!
The very best in Italian cuisine!
Delivery • Carry Out • Dine-in • Catering
Free Delivery!
(min order $10)
Best known for our homemade sauces
The best of Italy right in your neighborhood!
Check out our extensive menu of Italian Subs, Specialty Pizzas, Pasta, Stromboli, and Calzones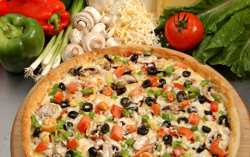 Open 6 days a week!
Monday - Friday 11:00AM - 10:00 PM

Saturday 12:00PM - 10:00 PM

Sunday CLOSED